The best dentist is the one who helps you understand the importance of good oral health.
Every member of our team shares a commitment to communicating with our patients. Whether it's a child experiencing the dental office for the first time or a child who has regular routine dental care, our team makes sure your child feels comfortable in our office. Our friendly team is made of mothers and grandmothers with children of our own. We treat all children like we treat our own families.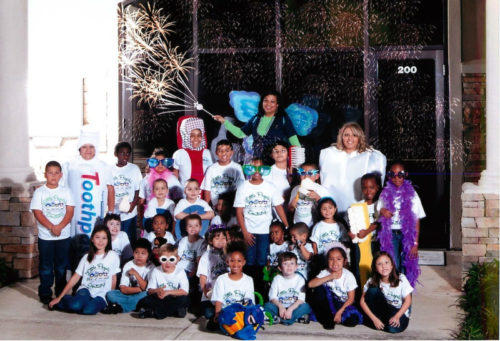 Bianca A. Sanchez
DDS, MS
Dr. Bianca Sanchez, a native Houstonian, graduated from Houston Baptist University where she received a Bachelor of Science in biology and chemistry. Afterwards, she attended the University of Texas Health Science Center–Dental Branch in Houston where she obtained the degree of Doctor of Dental Surgery. Then, Dr. Sanchez moved to upstate New York and was awarded a cardiology training grant from the National Institute of Health in Bethesda, Maryland. This was a dual program, and upon completion, Dr. Sanchez received a Masters of Science from the University of Rochester and a Certificate of Pediatric Dental Residency from the University of Rochester Eastman Dental Center. During her studies in New York, Dr. Sanchez published and presented her research in several journals and International Association of Dental Research meetings. Since her return to Texas in July 1999, Dr. Bianca Sanchez has been practicing pediatric dentistry in the Houston metropolitan area.
Memberships:
American Academy of Pediatric Dentistry (AAPD)
The Greater Houston Dental Society (GHDS)
Texas Dental Association (TDA)
The American Dental Association (ADA)