Pediatric Dentist in Missouri City, TX
Routine visits
Examination:
Your child will receive a thorough exam by a pediatric dentist.  We listen to your concerns, answer your questions, and give you guidance on how we can work together with your family at home.
Cleanings:
Our Registered dental hygienist will remove buildup, stains, and polish your child's teeth.
Fluoride:
A varnish will be applied. This may leave a clear film on your child's teeth and may last for a few hours. Fluoride helps strengthen tooth enamel.
Digital Radiographs:
Pictures will be taken on an individual basis, as needed. Our digital radiographs are safer than traditional films.
Oral Hygiene Instructions:
We take time to show your child proper brushing and flossing. We can also advise on techniques to help with your child's home care.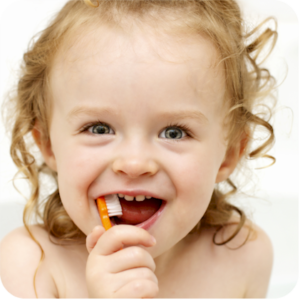 Cosmetic dentistry
White Crowns:
We offer a variety of white crowns, including the all-new, all-white zirconia crowns.
Esthetic Bonding:
Mal-shaped teeth, and fractured teeth, can all be treated with fillings.
Pediatric Partials:
If your child is missing their front teeth, we can replace them with a natural-looking partial that is bonded in. These are not removeable and will be removed before the new teeth start growing in the mouth. 
Trauma:
From falls to bike accidents, trauma can leave your child with a chipped or displaced tooth. We can help make your child's tooth look as good as new!
Sedation dentistry
Nitrous Oxide (Laughing Gas):
This helps your child to relax so that we can communicate with them and work together to complete treatment. They are always given 100% oxygen afterwards and are free to return to school or normal activities afterwards. 
Light Sedation:
Oral sedation is a light conscious sedation that is completed in the office. Vital signs are monitored the entire time, and your child's safety is our top priority. 
Deep Sedation:
IV sedation is a deep conscious sedation that is also completed in the office with an anesthesiologist.  Her job is to monitor your child the entire time while the dentist completes the treatment. Again, your child's safety is our top priority.
Prevention
Sealants:
These are recommended on permanent molars with deep pits and grooves to help prevent cavities from forming. 
Space Maintainers:
When a baby tooth falls out early, teeth can shift to close the space. We can fabricate "spacers" to help hold teeth in place so that they do not shift.  This will help preserve as much space as possible for the new tooth underneath. 
Habit Appliances:
We counsel parents and offer suggestions on how to stop habits (thumb, pacifier, finger habit) at home. When these methods do not work, special appliances can be fabricated to help stop the habit and prevent unfavorable jaw growth.
Restorative Treatment
Crowns:
Stainless steel crowns and White Zirconia crowns.
White Fillings:
Our tooth-colored fillings are mercury-free.